As a California corporation, People Helping People operates under the guidance of a Board of Directors. The Board of Directors consists of up to 21 members from the local community.
The goal of the Board and its Nominating Committee is to achieve a Board that is representative of the geographic, socioeconomic, ethnic, and racial diversity of the community.
If you are interested in pursuing the vision and mission of PHP by volunteering for Board membership, the process begins by contacting the Nominating Committee Chair, Becky Barieau: beckbari@msn.com to communicate your interest. The Chair will provide the details of the nominating process.
The Board meets on the fourth Wednesday of each month from 5:30 PM to 7:00 PM via Zoom and in person in the conference room.
Chief Executive Officer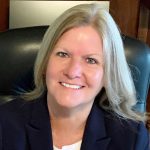 The Chief Executive Officer of People Helping People is appointed and evaluated by the Board of Directors.
The current Chief Executive Officer is Valerie Kissell, who joined PHP in August 2020 as the only second CEO, succeeding Dean Palius who served in this role for over 25 years.
Contact Valerie at 805-686-0295 x108 or valeriek@syvphp.org.
Board Officers
President, John Kuelbs
Vice President, Leslie Swartwood
Secretary, Kros Andrade
Treasurer, J.C. Preciado
Board Members
Kros Andrade
Becky Barieau
Elizabeth Crump
Francisca Escobar
Nancy Hunsicker
John Kuelbs
Hilda Navarro
Greg Paraskou
J.C. Preciado
Leslie Swartwood
Alanna Tarkington
Joseph Tyson
Kyle Wolf
Rick Weber
Rachel Pace (emeritus deceased)
Michael Balaban (emeritus deceased)
Jeff Olsson (emeritus)
Jim Richard (emeritus)