5th Annual Santa Ynez Valley Polo Classic
The 5th Annual SYV Polo Classic is moving to Piocho Ranch at Happy Canyon Vineyard in Santa Ynez, which offers a more spacious venue with the same smaller playing field and fast, action-packed polo. All guests are invited to dress for the occasion, with creative hats for the ladies encouraged.

VIP GUESTS, including Patrons, Sponsors and individual VIP ticket purchasers, will once again be treated to priority parking, shuttle service, private tented seating and dining area, champagne and appetizer reception, entertainment, three-course luncheon, goody bag, silent auction, and the ever-popular hat contest. 
CLUB SEATING
Happy Canyon Vineyard Wine Club, exclusively for Wine Club members and their guests, will offer private tented table seating, buffet luncheon, and limited beer and wine.
Figueroa Mountain Brewing Company Mug Club, will offer private tented table seating, lunch from gourmet food trucks, and limited beer and wine.
GENERAL ADMISSION tickets with bleacher seating will offer lunch options from gourmet food trucks, beer, wine, sparkling wine, soft drinks, and dessert available for purchase.
There will also be a silent auction and hat contest for Club Seating and General Admission guests.
At the conclusion of the featured match, an awards ceremony is conducted at midfield for guests to gather, mingle with the players, and view the presentations of the perpetual winner's trophy, Carlos Gracida Sportsmanship Award, Best Playing String of Ponies, and Best Playing Pony.
All tickets can be purchased with bus transportation from stops within the Santa Ynez Valley, Santa Barbara, and Westlake. Prices for transportation are posted on the ticketing website and vary by point of embarkation.
*All bus tickets must be purchased ahead of time. Guests will not be allowed to buy tickets day of event.
WHERE TO STAY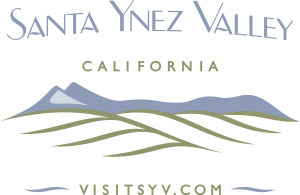 Experience it ALL.
The Santa Ynez Valley has endless possibilities for a memorable experience. Enjoy the charm of the Santa Ynez Valley by staying overnight. With 40+ overnight stay options, you're sure to find the perfect fit for your Santa Ynez Valley getaway.
LOCATION
Piocho Ranch
1100 Secretariat Drive
Santa Ynez, CA 93460
EVENT SCHEDULE
10:30 AM
VIP Champagne Reception
11:00 AM
General Admission and Club Seating Gates Open
11:00 AM
Preliminary Polo Match Begins
11:45
Olympic team bronze medal winner Charlotte Bredahl-Baker dressage demonstration
12:15 -1:15 PM
VIP and Club Luncheon Served
1:15 PM
Colors and Teams Presented
1:30 PM
Feature Polo Match Begins
1:45 PM
1st Intermission
Divot stomp
2:15 PM
2nd Intermission
Hat Contest Winners Announced
Silent Auctions Close
2:45 PM
Match Ends
Silent Auction Winners Posted
3:00 PM
Presentation of Awards
GENERAL RULES
All guests must be 21 or over with valid proof of ID to receive a wrist band permitting consumption of alcohol at all venues – No exceptions (including children or babies).  Alcohol servers are professionally trained and may at their discretion limit the sale or service of alcohol to any guest
Proof of ticket purchase will be checked at registration tents at one of two parking sites: 1) VIP or 2) Wine Club, Beer Club & General Admission. Tickets are subject to being sold out for all venues and may not be available for purchase at the door; Check in advance for availability
No weapons of any kind or replicas of weapons are permitted; bags are subject to be checked by security
Absolutely no smoking of any type including electronic cigarettes anywhere on the property
No disorderly or disruptive conduct will be tolerated; guests are subject to ejection at the sole discretion of venue security
To board transportation to or from the event, tickets must be pre-purchased   No on board sales
No outside alcohol is permitted onsite; bags may be checked by security
Wristbands must be worn at all times; void if tampered with or removed
Event is rain or shine; there will be no refunds and your purchase will be considered a full donation
No disorderly conduct will be tolerated; unruly guests are subject to ejection
Polo involves fast play with riders using mallets on horseback. It is inherently dangerous. Please stay off the polo field at all times during play.
Horses are sensitive to loud noises.  No outside horns or similar noise-making devices are permitted
As always, please enjoy alcohol responsibly
FAQs
How do I get to Piocho Ranch?
Detailed directions from Santa Barbara, Santa Maria, and the Santa Ynez Valley are available here.
Pre-purchased bus transportation is available from the following locations:
Arroyo Grande
Buellton
Santa Barbara
Santa Maria
Santa Ynez
Solvang
Westlake Village
Click here for prices and purchase information is available
What is included in ticket price?
VIP:
Sparkling wine, Happy Canyon Vineyard wines, and Figueroa Mountain Brewery beer are included with reception. Beer and wine are also available and included during lunch service. Warm and cold appetizers are included with reception and full luncheon with dessert is served at VIP tables.
Happy Canyon Wine Club:
Private tented table seating, buffet luncheon, and limited beer and wine.
Figueroa Mountain Brewery Club:
Private tented table seating, lunch from gourmet food trucks, and limited beer and wine.
General Admission:
Only bleacher type seating is included. Food, water, soft drinks, beer, wine and sparkling wine are available for purchase. Food trucks serving Mexican food, BBQ, and pizza will be available. Ice cream will also be available for purchase.
Can I purchase tickets from other vendors?
All tickets must be purchased through PHP or directly from our ticketing website. No other tickets will be honored.
What do I wear?
The Santa Ynez Valley Polo Classic is an opportunity to be a part of the style and glamour of Polo!
In the VIP section, gentlemen are encouraged to wear summer suits and women are encouraged to wear sun dresses and their most daring of hats.
There is a hat contest in the VIP section and one for the other venues with fabulous gift baskets for winners.
Weather varies but high temperatures are expected in late June. To access current weather at event: www.weather.com and use zip code 93460. Sunscreen, hats and light-weight clothing are recommended. Guests are encouraged to wear comfortable shoes (flats, sandals or wedges for women) as there is a 5 minute walk to and from event parking. There is cart transportation for the handicapped.
For more inspiration, visit our photo album on our Facebook page.
What can I bring?
• Picnic blankets, beach towels and small chairs on General Admission venue ONLY!
• Hats
• Sunscreen
What can't I bring?
• Outside alcohol or any open containers
• Weapons or replicas of weapons
• Pets except service animals
• Large beach umbrellas
• Bikes
• Professional camera lenses
• Tripods (with professional equipment) or selfie sticks
• Drones
• Hoverboards
• Noise-makers
Will cash or credit cards be accepted onsite?
All major credit cards are accepted. However, cash is recommended for quicker transactions.
Will there be security, first aid and lost & found, if needed?
Security will be stationed throughout the entire event and at each bar area should a problem or question arise. For further questions, first aid, and lost & found inquiries, staff members wearing designated "staff" polo shirts are available for information.
Polo is an intense physical sport and by entering the event, you agree to accept all responsibility for your safety. Keep your eyes out for flying polo balls!
How can I reach out with additional questions?
General inquiries: Contact Erica Valdes at erica@syvphp.org or 805-686-0295 x109
Press inquiries: Contact Dean Palius at dap@syvphp.org or 805-686-0295 x108
THANK YOU TO OUR 2016 SPONSORS
TITLE SPONSOR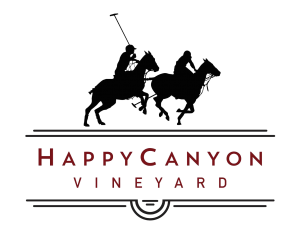 VIP RECEPTION SPONSOR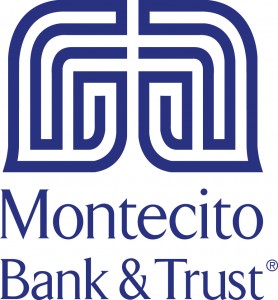 CARLOS GRACIDA SPORTSMANSHIP AWARD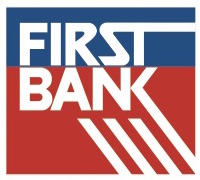 BEST PLAYING STRING OF PONIES SPONSOR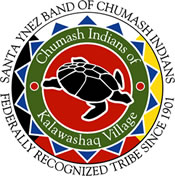 PLATINUM STIRRUPS SPONSORS